He stood calmly in the dock, long black fringe shielding his baby-faced features as a former high-profile QC-turned-High Court judge told him he would spend at least nine years behind bars.
Hong Kong national Kai Yip Cheung, 20, had to wait a moment as his Cantonese interpreter translated Justice Simon Moore's sentence to him.
When other people his age are enjoying the best years of their lives, Cheung will be serving a jail sentence of 15 years and five months – with a minimum non-parole period of nine years – for his part in the attempted smuggling 176kg of methamphetamine into New Zealand.
He will be in jail for at least half as long as he has been alive.
But still there was no reaction as Cheung left the dock, a guard guiding him with a gentle touch to the back.
Importing a class A drug, such as methamphetamine, is punishable by a life sentence.
But Crown prosecutor Robin McCoubrey and Cheung's defence counsel, Adam Couchman, argued against that – asking for a sentence of 25 and 23 years respectively, with discounts for Cheung's early guilty plea, clean record and youth.
McCoubrey said the importation was significant – 176kg of methamphetamine was worth "tens, if not hundreds, of millions of dollars".
And although Cheung was not the mastermind behind the importation, in which methamphetamine was concealed in the doors of shipping containers carrying scaffolding for a "front" business, he was no "mere mule" either.
Couchman said there wasn't a lot of difference between the arguments of the Crown and defence, but he asked Justice Moore to give Cheung something to go on for.
"All hope shouldn't be extinguished completely by a crushing sentence."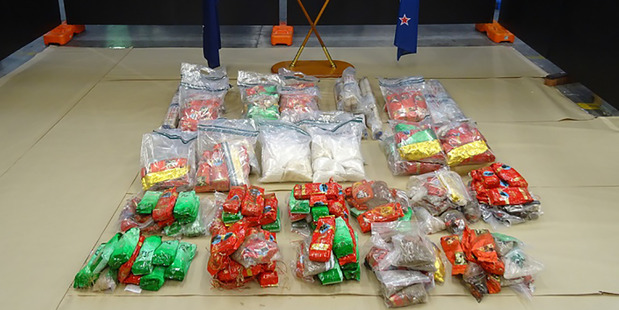 In sentencing, Justice Moore said Cheung was working at an air conditioning company in Hong Kong when he was recruited in December 2015 to help manage the importation.
Cheung later told authorities he joined the ring because he was in debt and wanted to make "fast and easy" money.
Cheung lived in New Zealand on a student study visa and enrolled in a three-month English language course, but was not a good student, Justice Moore said.
"Of course, you weren't here to study English."
Four importations took place before the fifth was intercepted in July last year as part of a long-running Customs operation.
It was for this bust – Customs' biggest – that Cheung was in the dock of the Auckland High Court this morning.
The meth found in 10 shipping containers was later found to be 75 to 77
per cent pure, Justice Moore said.
"It was about as pure as it's technically possible to produce."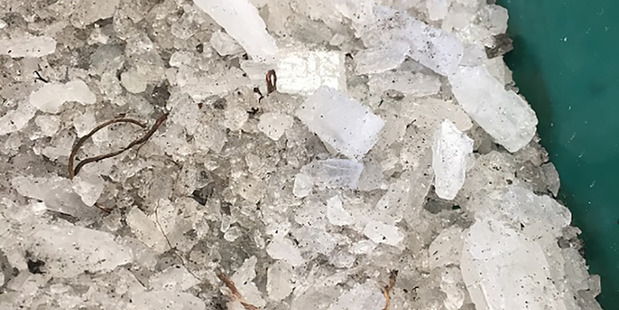 He agreed with the Crown and the defence that Cheung was entitled to leniency based on several factors, including his age.
But it was also important to acknowledge the devastating impact of the drug on not only those "caught by it", but their friends, family and the wider community.
"It is the most dangerous and destructive drug abused in New Zealand. It is a scourge.
"No part of our community is left untouched by the effects of this awful substance."
Source:?http://www.nzherald.co.nz/nz/news/article.cfm?c_id=1&objectid=11852168